Happy July 4th! Here's my picks for the most American video games:
Call of Duty: Modern Warfare 2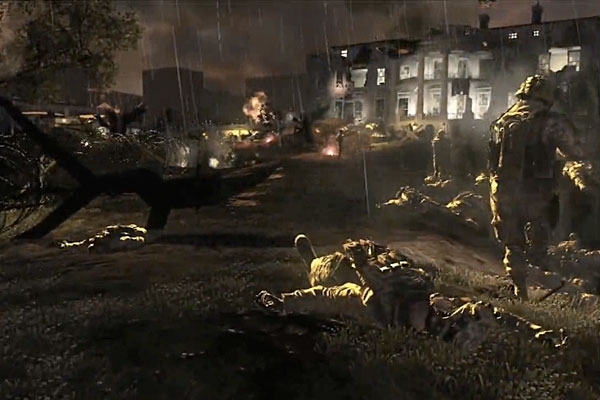 You fight for the white house! MW2 is the pinnacle of American cineamtic war based action in videogames.
Every hollywood action hero, plus destructible environments with physics make Broforce the modern Contra; look at all that freedom, justice and liberty:
Tom Clancy's Anything, specifically Vegas 2
Kill all the terrorists in our leisure capital! These are our hookers!!
Tom Clancy games, making the world a less terrorised place one dodgy strategy and forgettable flying game at a time. Everybody now, "We are ghosts."
Ahh 'The American Dream', to rob a bank at gun point. Michael Mann would be so proud.
What's more American than old school detective work, cowboys, criminals doing heists and the great American saviour of the poor?